About Us
Community National Bank's Retirement Plans Division has 30 years of experience as an IRA custodian serving our customers nationwide. Our experience includes providing administration and custody services for alternative and traditional investments in Traditional IRAs, Roth IRAs, and Simplified Employee Pension Plans – SEPs.

Our shared vision is to provide excellent customer service as a cost-effective custodian solution. We are small enough to care, but large enough to meet your needs.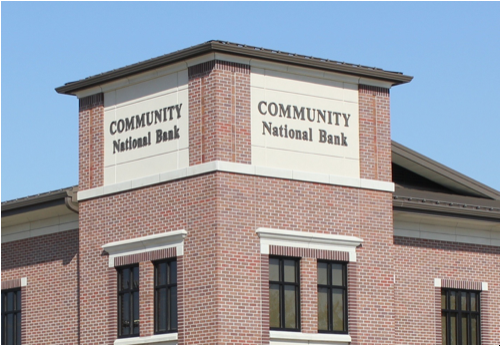 Mission Statement
Community National Bank is committed to serving our markets as a trusted neighbor; providing innovative, quality products. Our dedicated staff will exceed customer expectations as a valued partner.
Why Choose Community National Bank?
Reasonable fees – We make every effort to maintain our fees at a reasonable level for the service we provide.

Efficiency of processing – A hard-working, service-oriented staff, make next day turnaround on paperwork the norm rather than the exception.

Reliability – We pride ourselves on not only a timely turnaround, but accuracy of processing of transactions.

Account Access – Our online access is one of the most user-friendly of Self-Directed IRA custodians, and we work to make sure it stays that way.

You have the ability to work with an investment advisor of your choice or self-direct your own account.

During normal business hours you will receive a personal greeting from one of our personnel.

Our personnel have the expertise, through training and experience, to assist you with questions regarding the rules and regulations of IRAs.
---